Foto van de maand december 2002 - This is my Gracie Mae


Ingestuurd door - Eingesandt worden von - Send in by: Jacy Pierson, Alaska, US
Jacy I deleted your address by accident, please mail me.


This is my Gracie Mae. This was hunting season 2002.  When this deer was shot it went and layed up in the brush and Gracie showed us where he was!!!!!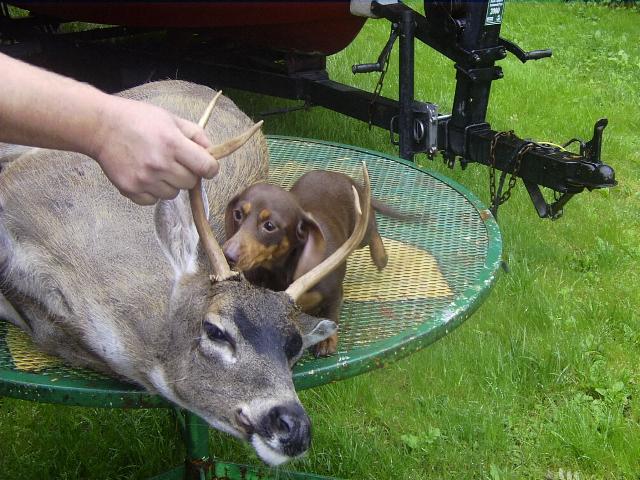 We have had her since she was 8 weeks old.  I got here from Alabama.  She has went to work with me everyday of her life and the customers come in just to see her. She loves to hunt.  It doesn't matter if it is a bug or a deer.  She never barks at them she just whines real low.  She is the most loveable dog I have had...always wanting your approval and I she knows sit, lay, roll over, beg, stand up, spin around and speak!